GUEST SPEAKERS
​At Hawkesbury Probus Club care is taken to provide guest speakers for our monthly club meetings. Their subjects are varied and of considerable interest to members. In addition to the Guest Speaker there is usually a 5 or 10 minute speaker who is often a club member with an interesting story to tell.
Should any member or visitor have any suggestions of a possible speaker, that information should be passed to the Programs Officer Margaret Novak 8847 0668 or toknmn@outlook.com.
​Coming Guest Speakers
Monday 15 January 2024
Robert Nash is descended from Huguenot silk weavers from Sedan in the Ardennes, who settled in Spitalfields in London's East End at the beginning of the 18th century. He was born in London but has lived in Australia for 30 years. He was educated at Cambridge and Oxford universities.
He is a Life Fellow of the Huguenot Society of Great Britain and Ireland, and a Foundation Member of the Huguenot Society of Australia, of which he is also Secretary and Editor. He has edited (and partly written) the society's two books on Huguenot families in Australia: The Hidden Thread, and A New Tapestry. He has also produced the CD, Huguenot Surname Index, which is a complete name index of Huguenots in England and Ireland.
Monday 19 February 2024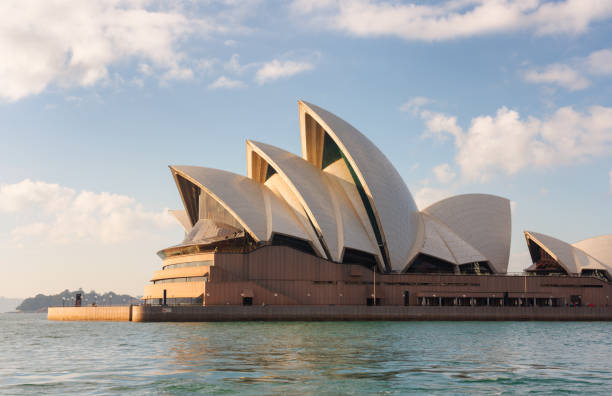 Michael Clark worked in the NSW Public Works Department with member Guy Boncardo. Michael will talk about the building of the Sydney Opera House, which has now turned 50 years old.
Monday 18 March 2024 AGM so no guest speaker
Monday 15 April 2024
Peter Plowman. will talk about the Titanic and her sister ships. The Titanic sank on 15 April 1912 and no-one recalls the sister ships which were built at the same time.
Monday 20 May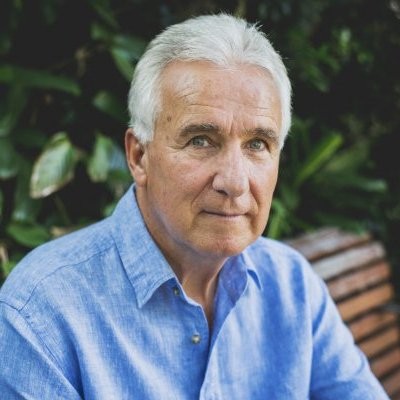 Paul Kearney is a Rock Historian who will present a history and selection of Rock 'n' Roll hits and videos from the '50s.
The artists will include: Buddy Holly, Bill Haley & the Comets, Johnny Ray, Jerry Lee Lewis, Chuck Berry, Little Richard, Connie Francis, Elvis Presley and Cliff Richard.
Past Guest Speakers
February 2017
​
Narelle Norrie who is the Relationship Manager for the Home Doctor Service​ spoke on the subject of "13SICK", being this entity's phone number. This is a service providing after hours home visits by doctors for n
on-emergency medical problems. They operate under contract with the Government and the aim is to reduce the need for people to have to go to Emergency Clinics for treatment.
March 2017
Nancy and Vince Cosgrove talked on their subject of "Off the Bucket List". A 2016 World War I western-front battlefields tour including commemorations services at Fromelles and Poziers - five great uncles' supreme sacrifice remembered. Their impressive presentation included many photos of the battlefields in France and Belgium where their family members had been buried as a result of First World War casualties.​

April 2017
Michelle Gosewinckel is a solicitor in her law firm Hawkesbury Legal (one of our club website supporters). She gave a talk on the very important subject of "Wills, Estates and Elder Abuse". Michelle​ has a particular concern with this because she has had many elderly clients who have have been badly treated by their own families. The welfare of elderly people includes such matters as the need for a Will and the dangers that can arise when a Power-of-Attorney is given. ​The response to her talk was so well received that Michelle has been invited to speak to the club again in 2018 on the subject of "Powers of Attorney".
May 2017
Denis Smith enthralled our members with his subject, "Governor Arthur Phillip and the reason the First Fleet in​ 1788 was a success". His message was that the success of the colony was due to the careful planning of Arthur Phillip, our first governor​. He also spoke about Matthew Flinders and the naming of Australia. Denis is a direct descendant of First Fleeters John Barrisford (a marine) and his wife Hannah.
​​
June 2017
​Debbie Ward Harris's title for her talk was "Meditation". Each week ​involves teaches up to six meditation classes in Richmond and Dural plus volunteer work for the University of the Third Age (U3A). Debbie explained that meditation is a readily available tool to use for relieving stress, helping with anxiety and changing our thought patterns from negative to more positive thoughts.
July 2017
​
Peter Webb gave an absorbing address about "Building the North West Rail Link". ​Peter represents Impregilo-Salini ​who were awarded a joint venture $340 million contract in December 2013. This contract involves building the four kilometre elevated sky-train between Bella Vista and Rouse Hill, including the 270-metre cable-stayed bridge over Windsor Road at Rouse Hill.
August 2017
​Our member Olga Dickinson shared with us the story of her career in British film and television. After leaving Drama School Olga started her career in a Repertory Theatre Company moving on to Stage Management at Granada Television for 20 years. During this time she worked on major drama series and the longest running soap in history. She finished her paid working career as Head of Performing Arts at Bolton Technical College in the north of England.

September 2017
​Our member John Butler told us about the coming 200th anniversary of St Matthew's Anglican Church, Windsor on Saturday 14th October 2017.
The book by Ian Jack and Jan Barkley-Jack entitled, St Matthews Windsor an Anglican Landmark celebrating 200 years was on sale at the meeting by courtesy of the Hawkesbury Historical Society.


October 2017
​Cassandra O'Connor represents the Lendlease and Bouygues Joint Venture on behalf of Roads and Maritime Services and Transurban. ​She spoke to us about NorthConnex, the $3 billion project being built to provide a nine kilometre underground motorway link between the M2 Hills Motorway at West Pennant Hills and the M1 Pacific Motorway at Wahroonga. We were advised that this tunnel, the longest in Australia will be opened to motorists in late 2019.
November 2017
​Greg Vincent from One Agency (one of the supporters of the Hawkesbury Probus Club website) address​ed us on "The Pitfalls in Selling Your Property"​. Greg shared information that he has gathered in his twenty years in Hawkesbury real estate. This included general advice for vendors and purchasers and how to view the market appraisals given by various agents. ​



January 2018
Noel Phelan from the Australian National Maritime Museum told us the full story of a very important event in Australia's wartime history. On the night of 31st May 1942 three Japanese midget submarines attacked Sydney Harbour.
February 2018
The response last year to the talk by Michelle Gosewinckel from Hawkesbury Legal was so strong that Michelle was invited to speak to the club again; this time on the subject of "Powers of Attorney".


March 2018
Our member Johanna Wilcox gave us a fascinating talk entitled "
Living with the enemy"
.
Joh was born in Holland in 1942 during its occupation by German troops. She told of the incredible risks her family took to hide Jews in their home and provide emergency shelter for shot down and stranded Allied paratroopers. All this was right under the nose of the German army. Johanna's grandfather, with whom she was living, was a train driver hunted by the Gestapo. He was taking part in a strike as
retaliation for trains transporting stolen goods from Holland to Germany with banners proclaiming
GIFTS FROM HOLLAND.
May 2018
David Rosenberg,

the author of the book
Inside Pine Gap: The Spy Who Came in from the Desert
was our guest speaker for May
In 1966, Australia and the US signed a treaty that allowed the establishment of a jointly run satellite tracking station, just south of Alice Springs. For more than forty years it operated in a shroud of secrecy and had been the target of much public and political controversy.
For the first time, a US high-tech spy who worked at Pine Gap for 18 years spoke out to give an insider's account of what happens behind those locked gates in the middle of the Australian desert. David Rosenberg detailed his career with an American intelligence agency during a tumultuous period in history that covered the terms of three American Presidents, four Australian Prime Ministers, the end of the Cold War, a peace treaty between Israel and Jordan, two wars in Iraq, genocide in Rwanda, as well as the 'War against Terror' and the emergence of North Korea as a nuclear-armed nation. This was a fascinating glimpse inside the top-secret world of military surveillance.
June 2018
Our guest speaker this month was Colette Kinsellay who is a Senior Education
Officer with Macular Disease Foundation Australia (MDFA). MDFA is the leading independent expert supporting those impacted by macular disease to live well on each step of their journey. Macular degeneration is the leading cause of blindness and severe vision loss in Australian's over the age of 50. During the talk we learned about macular degeneration, its symptoms, treatment options, how we can reduce our risk and the importance of diet and lifestyle. An early diagnosis can help prevent unnecessary blindness.
July 2018
Graham Wilcox told us the story in his book, The Struggle For Unity - A Story of the Federation of Australia. Graham explained that ten years ago he was writing the biography of his great-grandfather, Attorney-General of Queensland Sir Arthur Rutledge, when he discovered a story of vital historical importance which had been buried for 120 years.
During the late 1890s the Australian continent was destined to be occupied by three countries. By 1899 the Queensland government was urging Queenslanders to vote NO to federation. Two weeks before the vital Queensland referendum Rutledge managed, by a skilful manoeuvre, to turn North Queenslanders to such an extent that the whole colony swung to voting YES. This made Queensland part of Australia instead of being a separate country and as a result Australians today are able to live in a country on a continent with no international borders.
August 2018
This month we had a very informative talk by CareFlight. Its mission is to save lives, speed recovery and serve the community by providing the highest standard of rapid response and critical care. CareFlight started as single helicopter operation in 1986.

CareFlight doctors and nurses now fly to and from destinations throughout Australia and beyond, on helicopters, aeroplanes and medi-jets.
September 2018
Lieutenant-Colonel Peter Sweeney (Retired) addressed us on the subject of the Battle of the Coral Sea in 1942.
October 2018
Tom Sweeney - President of Willoughby Theatre Company gave us an extremely humerous and incisive talk,
Behind the Scenes of a Musical Production - From a Hobby to Big Business
.
For a detailed introduction to Tom please go to Tom Sweeney
November 2018
Cheryl Cartwright gave us a very interesting and entertaining view of what her job is like handling passengers' problems at Sydney Airport. Much of her talk was cleverly described in her well written poetry.
January 2019
One of the hobbies of Richard and Rosslyn Bushell in their retirement is going for long touring holidays on their motorcycle. They told a very interesting story, complete with a first class slide show, of their adventures and experiences when they rode their motorcycle around a full circuit of Australia.
February 2019
"The Search for the Morse Photo Albums"
The first railway bridge across the Hawkesbury River was the last link in the rail connection between the eastern mainland capitals, and a necessary pre-requisite to the federation of Australia. The bridge was built by American contractors who kept photographic and other records of their work, but at the end of the job they took them all home to the USA. In 2015 Bill Phippen tracked down these documents and photo albums in Kansas City, Missouri and the Library of Congress in Washington DC. A coalition of Sydney groups pooled a substantial amount of money to buy scans of the photos. Bill's presentation followed the search and illustrates the images and pages from the scrapbook from Missouri.

March 2019
Club member Deirdre Dehn entertained us with the story of her singing careers.
In 1962 Deirdre sailed to London to establish her career. In 1967 after a very successful first career she returned to Australia for her second career, touring in Australia and New Zealand. Deirdre then joined the Sydney Opera Company and sang at the newly opened Sydney Opera House.
This photo is Deirdre in her heyday.
May 2019
Composers in the Great War ... tall tales but true from a world of music!
Today we were enthralled with Robert Harris' musical presentation. Many great composers - familiar names such as Bach, Handel, Mozart, Beethoven and Tchaikovsky - had lives of intriguing, surprising experience, at times tragic, at others amusing, some of 'believe it or not' status. The context of those and other Classical composers allows Robert to share similar incredible but true tales of some less familiar names, of composers who served in the Great War - Australians amongst them. Some made the ultimate sacrifice. Others served, suffered yet survived, often in quite amazing circumstances, to lead long, successful careers. A world conflict, a parallel world of music; global musical treasures offering undeniable local riches too.
A truly excellent presentation.
June 2019
Don Eyb OAM, Retired Police Inspector and former Commander of the NSW Mounted Police Unit
gave us a very informative talk about the operation of his unit and the training of their horses.
The NSW Mounted Police Unit, formed by Governor Brisbane in 1825, is the oldest continuous operational Mounted unit in the world. By comparison the London Metropolitan Mounted Police was formed in 1828 and the Royal Canadian Mounted Police in 1863.
In the early 1900s the NSW Mounted Police had a strength of over 800 personnel and over 900 horses.
July 2019
Roland Storm. Instead of a Guest Speaker this month we were very lucky to be entertained by

Roland Storm. Roland was born in Rockhampton but his feet seem to have rarely touched ground since he started performing. He has been a firm favourite in 25 countries and has performed with many very well known entertainers. He has a repertoire of hundreds of songs ranging
from the Sixties through the Millennium to the present. Roland was awarded a Gold Medal for his biggest hit,
Rolling With The Flow.
Our Guest Speaker was be our much-loved long-time member Emeritus Professor E. Graham Swain AM, Bsc Agr (Hons1) (Syd), PhD (Md USA), Hon D Litt (UWS), FAIST.
Graham spoke about the challenging, yet exciting challenges for agricultural scientists and farmers to cope with feeding an increasing world population.
October 2019
NUTCOTE AND THE LIFE OF MAY GIBBS
May Gibbs (1877-1969), Australia's foremost children's author and illustrator was also known for her harbourside home
Nutcote
. Designed by architect
BJ Waterhouse
,
Nutcote
is an enchanting backdrop to her stories.
Rebecca Turnbull
, former curator of
Nutcote
shared her stories of this home and Mays's life outside of Snugglepot & Cuddlepie.

For more than 15 years Rebecca has worked in the museum sector in areas of curating, collections and coordinating volunteers in both large cultural heritage institutions, house and regional museums. She is currently Curator at Hawkesbury Regional Museum.
December 2019
Lester Morris presented his story, The Life and Times of a Professional Actor/Singer/Stage Director. Lester has had a very long and impressive career in all these roles and was well known to members who have seen him on television over the years.
Lester has presented his interesting story many times and was been referred to us as someone we really wanted to hear
January 2020
Lester Vincent, another of our valued members had a very good story to tell this month. The title of his talk sums up what he spoke to us about. It is "My 30 years in the Probation and Parole Service"
February 2020.
Our Guest Speaker for February was Peter Plowman whose subject Voyage to Gallipoli fascinated members. It is based on his book which tells the largely unknown story of the events around the Pacific Ocean in 1914 that delayed the departure of the first convoy to leave Australia in November that year. This ultimately resulted in those troops ending up being sent to Gallipoli.
Peter has had a fascinating life which has resulted in a amazting interest about vessels large and small on our oceans and rivers. He says he has been interested in passenger liners as long as he can remember. He was born and raised in Bermuda, but as his relatives lived in England, his family would visit there every two or three years, going by ship from New York to Southampton and back. He travelled on some of the greatest liners ever built, including (the original Queens) Elizabeth and Mary, Caronia, Mauretania and Ile de France. In 1965 he migrated to Australia, travelling from London by Orsova to Sydney. Since 1980 he has had over a dozen books published on various aspects of Australian maritime history.
October 2020
Our Home Swapping Sojourn in France - Johanna Wilcox
In 2007 Johanna and Graham fulfilled a long-held ambition to live in France. The result was that they swapped their apartment for back-to-back living in eight homes right around France. Johanna painstakingly recorded every day of this adventure and at last has published a book about it, entitled Odyssey Abroad. Her talk was an illustrated version of her story.
November 2020
A professional entertainer since 1988, Jim Haynes OAM, MA, M.Litt. has written many songs, recorded for Festival, Sony, EMI and ABC, had a national hit with 'Don't Call Wagga Wagga Wagga' and is the Australiana expert on 2GB. He was awarded the Order of Australia Medal in the Australia Day Honour's List in 2016, 'for service to the performing arts as an entertainer, author, broadcaster and historian'.

To see Jim's full Bio click Jim Haynes Bio
February 2021
Our member Neville Dehn is the secretary and a very active member of Hawkesbury Historical Society. His talk this month will be a presentation of photos he has taken of heritage buildings within the Hawkesbury City Council Local Government Area and east of the Hawkesbury River. It is a series of photos (about 50) of early buildings and some background on the people who built them and have lived in them. He is hoping that it will be of particular interest to members fairly new to the Hawkesbury and who may not be aware of the rich heritage this region has to offer. The title for his talk will be "Hawkesbury Heritage".
April 2021
Many of us remembered
Johnny Pace
from his award winning cabaret appearances or his many TV shows in the 70s and 80s. Shows such as
The Celebrity Game, Blankety Blanks, Celebrity Squares, Good Morning, Sydney"
etc, as well as his drivetime shows on 2GB, movie performances such as
All at Sea
etc
But he says what he has done is unimportant - it's what he inflicted on this day that counts!
His subject is Putting Humour to Work in which he shows how our attitudes and perspectives can create unnecessary stress, making us old – or should that be older? – before our time and what we can do to reduce our stress levels?
His talk is half serious and half humorous because Johnny believes that when the mouth is open for laughter, it is possible to shovel in a little food for thought.
May 2021
In July 2019 we were priveledged to be visited by Roland Storm, who entertained us i
nstead of our usual Guest Speaker. By popular demand Roland agreed to a return to perform again for us.
Roland has been a firm favourite in 25 countries and has performed with many very well known entertainers. He has a repetoire of hundreds of songs ranging
from the Sixties through the Millennium to the present. Roland was awarded a Gold Medal for his biggest hit,
Rolling With The Flow.
There is more to William Bligh than conflict, mutiny and colonial rebellion. He sailed with Cook, Nelson and Flinders and was a friend of Joseph Banks. This maligned master mariner was a loving husband and father who cared about the health and welfare of the men under his command and the indigenous people he encountered.
Today we learnt more of the true story of this colourful figure of our past through this presentation by Arthur Pearce from the National Maritime Museum.
January 2022
Saskia Zaitzieff of Avalon Computer Pals. Downsize by selling your "stuff" on line. If you have to move house, especially to a retirement unit or nursing home, what do you keep and what do you get rid of? This is a step by step guide to help make appropriate decisions - and perhaps to get a bit of money towards your move
February 2022
What is wrong with this picture?
Once again Noel Phelan from the National Maritime Museum told us an amazing maritime story. Most of us will recall hearing of the wrecking of the Costa Concordia in 2012 but few of us will know the detail of how it happened.
One might well ask "how on earth could a ship's captain risk the safety of a $900 million dollar ship and all the lives of its passengers and crew just to impress a lady passenger?"
Read The Sinking and Salvage of Costa Concordia on this link.
March 2022
Dr Douglas Goulding speaking on Palestine and Israel. This involved the history of the area and a discussion on ways to Solve the Conflict.
June 2022
Phil Greenidge of LEEP. Leep's purpose is to ensure people experiencing disadvantage have the skills to get online confidently and safelythereby reaping the economic and social benefits that technology offers.
Phil's talk was titled 'Digital Literacy in Seniors and how to recognise scams.'
July 2022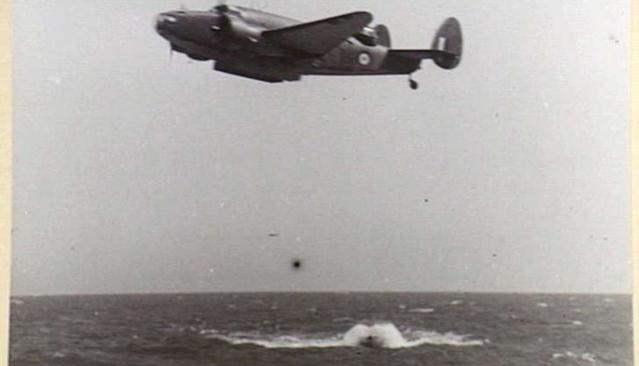 Peter Plowman filled in at short notice and talked about 'Australia Under Attack'. it has been 80 years since the attack on Darwin and Peter took us through an illustrated talk outlining the details of the attack on Darwin and in the Pacific.
August 2022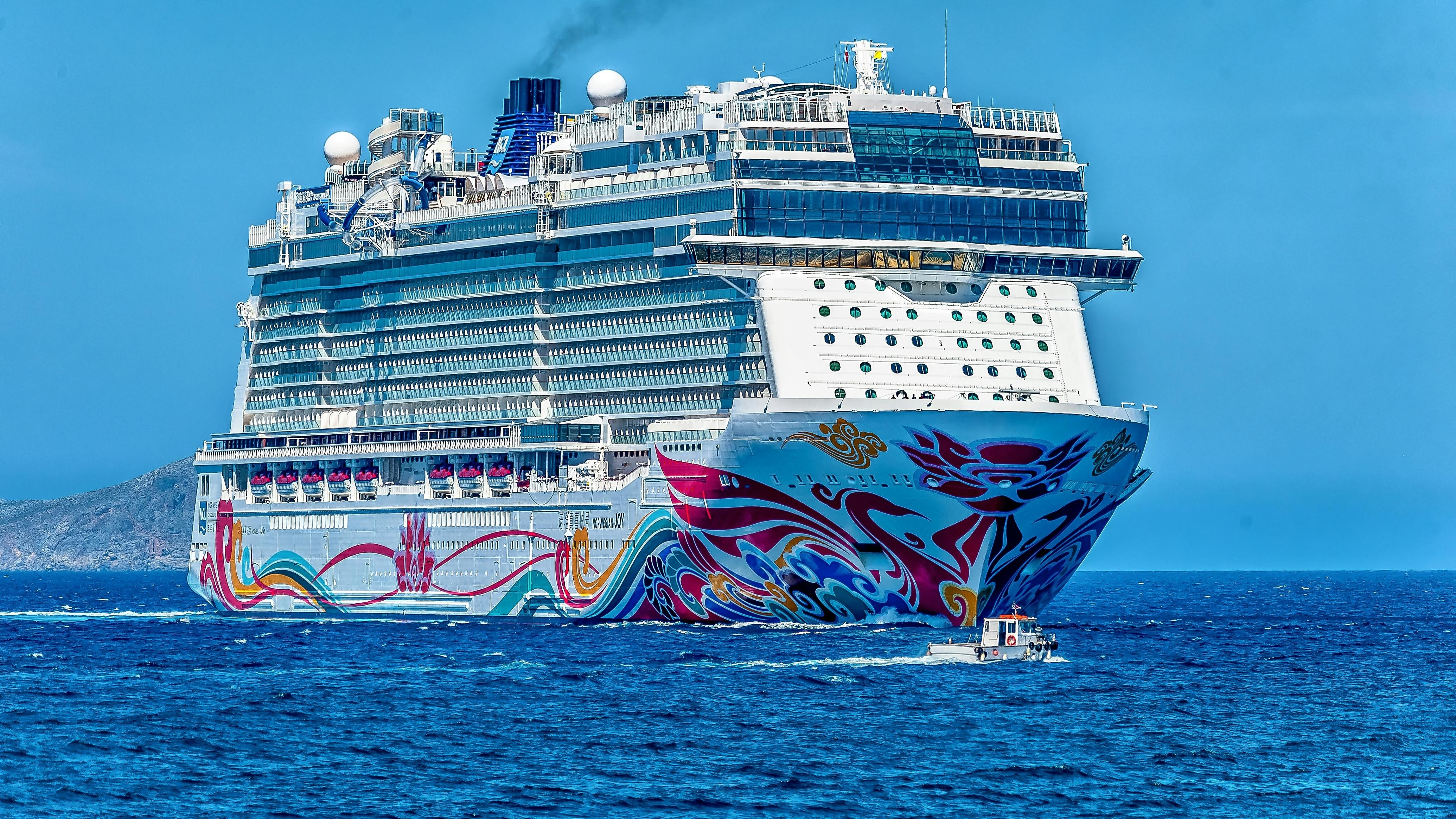 Peter Plowman again visited us , but this time to talk about the cruise industry. he looked at the history of cruise companies listing the rise and fall of various companies. He discussed how the Covid pandemic affected cruise companies and considered the future now that cruises are returning around the world.
September 2022
Wade Dennis and Leks Duric from Service NSW in Penrith discussed the many benefits and savings available to seniors. This is a NSW government initiative to bring all types of services to people who need them. More than 70 rebates and savings have been brought together in one convenient location. This office is no longer just about road use and vehicle registration.
Just a few things that this office can help seniors with are, Energy Switch, Toll Relief, Family Energy Rebate, Regional Seniors Travel Card, Pensioner Travel Vouchers, Appliance Replacement Offer, Pensioner Water Rebate, Gas Rebates and Pensioner Concessions on Vehicle Registrations.
More information is available on www.service.nsw.gov.au/campaign/cost-living
October 2022
Christine Sykes, author of three books: The Tap Cats of the Sunshine Coast, Gough and Me, and The Changing Room had a theme of " It's never too late"
Christine traced her journey from being a reluctant retiree from the Australian Public Service over 9 years ago to being an author with 3 books published, and taking up tap dancing. Christine, 72, is living proof that life begins at retirement.
Christine discussed the path from the genesis of an idea, or inspiration, through drafting to re-writing, editing and publishing, and reflected on how becoming an author has changed her life and opened up experiences and people of which she would never have dreamed.
For more detail about Christine please go to this link Christine Sykes​
November 2022
​ Noel Phelan from the National Maritime Museum related another amazing maritime story. The subject this time was the Teddy Sheehan Story.
Teddy Sheean, on HMAS Armidale was the youngest at 18 and the most junior rank – an ordinary seaman and a loader for the OERLIKON anti-aircraft gun. The ship was attacked by 13 Japanese planes, attacking from different directions. Two torpedoes hit the ship and the order was given to abandon ship. Teddy helped launch the motorboat then decided to stop the Japanese who were strafing his mates in the water.
Read The Teddy Sheehan Story on this link.
Graham Wilcox
, long term club member, presentedd an interesting talk titled "Message in a Bottle."
Graham said that he put a message into a bottle when on a cruise in the Pacific Ocean. It was later found on a small island in North Queensland. Graham then discussed the relationship of the tidal action in the area and the fact that Captain Bligh and the survivors of the mutiny on the Bounty ended upon a small island nearby. He discussed the reasons behind Bligh's landing place.
A well thought out theory

Senior Constable Carmen Bagust of Windsor Police discussed scams, how to avoid them and what to do if you are scammed. The talk also covered the Next of Kin Register.
The information presented now has people concerned and careful about their online security.
​
April 2023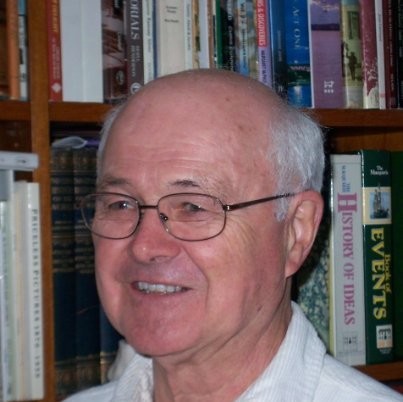 Michael Clarke is an eminent senior engineer and was the last Chief Engineer of the NSW Public Works Department when he retired in the 1990s. He has researched the history of the development of Sydney.
His talk covered the history of Sydney's water supply, through to the Height of Buildings Act 1912 and then the building of the Opera House. He also covered Macquarie's Sydney, Circular Quay (1874), railway to Parramatta (1855), Darling Harbour and the Goods line, Central Station (1906 - 1921) the bridges of Sydney, Hydraulic Power; among other interesting subjects.
May 2023
David Short presented a very interesting talk on the Royal Flying Doctor Service. He started with the history of it starting in 1911 with John Flynn. The first plane used was the Victory. Many people were involved in the setting up of the service including putting together a meicine chest for isolated families and inventing a pedal radion that could work anywhere in the outback. He covered the many centres throughout south east Australia and the RFDS roll which covers emergency care; primary health care; dental work; mental health (drug and alcohol); and community engagement. He discussed their role in the roll out of the Covid vaccine as well as the funding sources available, withg the majority coming form community donations.
June 2023
Peter Plowman presented an interestingtalk about the earlysteam powered and paddlewheeler ferries of Sydney. Beginning in 1791 right through to the present day. This included the constant changes and developments of Circular Quay. Finishing with the hawkesbury Paddle Wheeler, which began life on the Lane Cove River and was eventually sold and moved to the Hawkesbury River at Windsor. After the recent floods it was based at Lower Portland, but is now at Brooklyn waiting to be sold and put to use again
July 2023
Guy Boncardo is a Professional Civil Engineer with 47 years of experience in the investigation and design of Civil Engineering works. Guy's presentation focussed on the management of wastewater, commoinky known as sewerage. It included issues relating to investigation, design and operation of sewerage collection, transfer, and more specifically, treatment systems. the presentation was titled "Wastewater Masnagement. - this is what happens when you push the button".
August 2023
Jason Facelo from
Hearing Australia
presented a talk on the importance of healthy ears and hearing, especially as people grow older. Some members then took advantage of free hearing tests.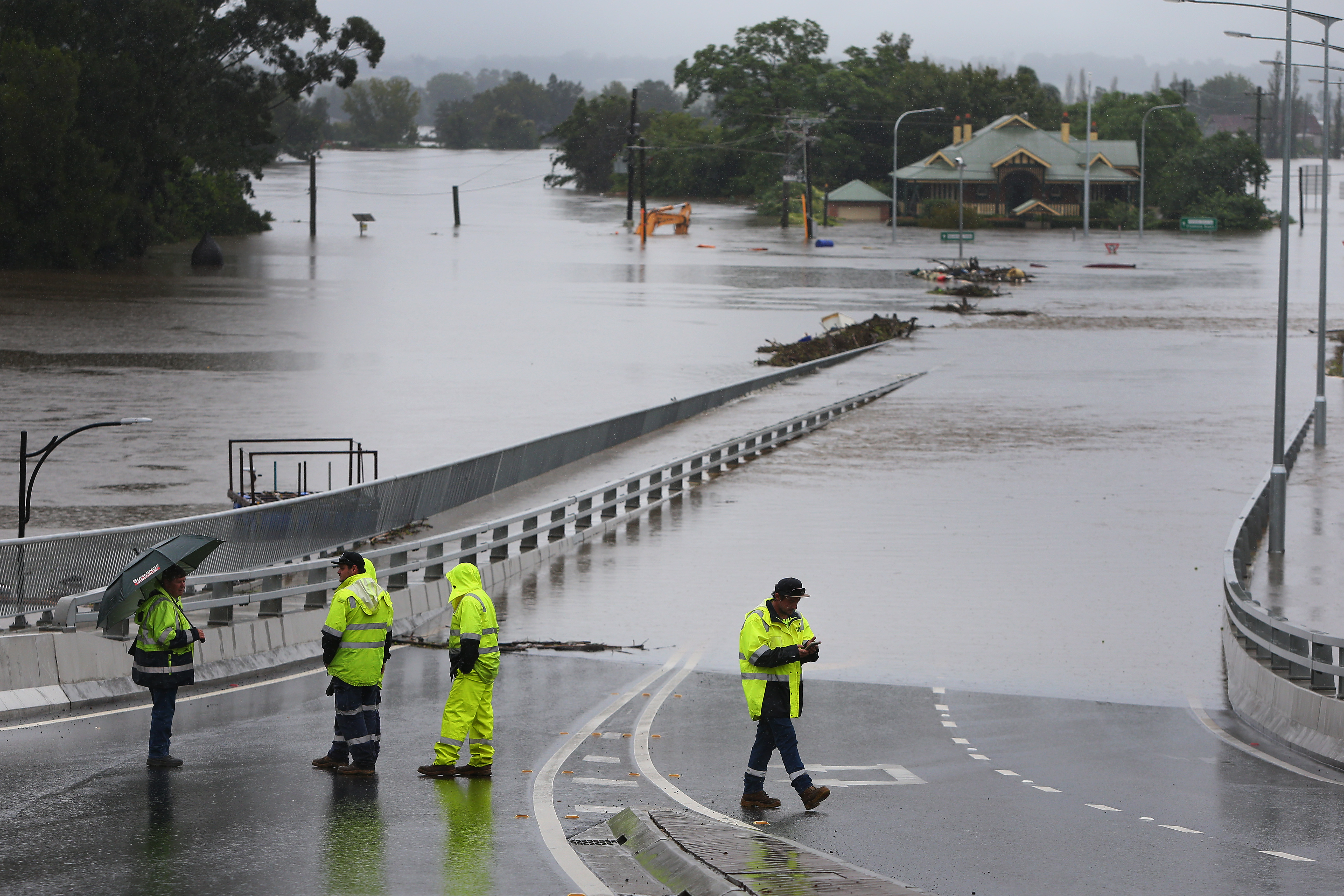 Hawkesbury Council representatives,
Andrew Kearns, Mager Strategic Planning,
Colleen Haron, Floodplain Management Officer and Joanne McWilliams, Community Recovery Officer, talked to us on floodplain management, flood mitigation and arrangements for residents in the event of flooding of the Hawkesbury River.
The history of flooding in the Hawkesbury area was presented with the June 2022 flood being the highest flood since 1978. the risks of flodding were discussed as well as strategies to manage the risks.. This included an analysis of flood behaviour; mitigation; land use planning; emergency management; and education.
The Probus members were then given a "Grab @ Go" bag to assist in the eventuallity of any disaster, being flood, fire or personal.
Alan Conradi from U3A Hawkesbury Inc. spoke to the members about the history of U3A in Australia and in the Hawkesbury. He discussed the benefits of being a member of U3A and of participating in the courses offered. The list of courses is quite divers and includes courses in Art & Drawing; Birds of the Hawkesbury; Music, Photography, Dance, Computers, Games and Walking.
Z
vonimir Gavranovic, author and scholar, presented a talk about Bleiberg - Massacre of the Croatian People 1945. He presented his book which tells the history of Croatia from its very beginning right up to 1945. the book also deals with the creation of the Independent State of Croatia during the Second World War.